Michigan Island Light Station, September 27, 1929
Keeper moved in to new dwelling today. Raining most of the day. NE wind, moderate. Thick on Lake this morning.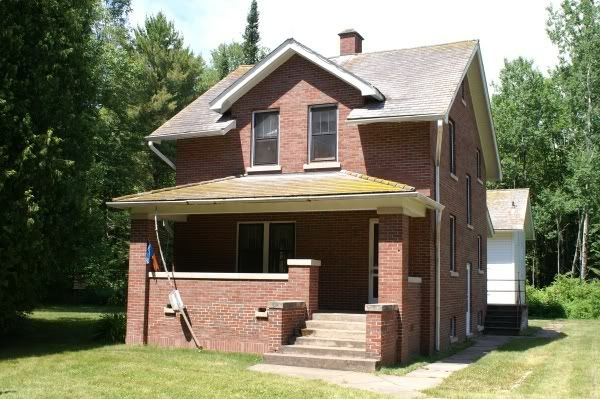 The year 1929 saw extensive construction at the Michigan Island light station: a new (well, "gently-used") tower, the long-awaited Gull Island light in the backyard, new generator house and tramway, and this lovely brick house for the keeper and his family. But you know what? According to her daughter Edna, keeper's wife Elizabeth Lane was very unhappy about moving into the new house — for whatever reason, she preferred the comparatively primitive accommodations in the 1856 lighthouse where she'd been living for the last quarter-century.