Raspberry Island Light Station, November 13, 1924
2nd Assistant returned from town with news that Keeper Lee E. Benton of this Station was dead at Ashland Hospital.
One of the sadder stories from island history. Lee Ellsworth Benton (1872-1924) entered the Lighthouse Service in 1905 as Second Assistant at Devils Island, moving up in the ranks through stints at Split Rock and Two Harbors. He returned to the Apostles in 1914 as Keeper at Raspberry Island. In 1920, his wife Anna died after a long struggle with tuberculosis, leaving Lee to raise their teenage son Harold alone. In 1923, he married a young schoolteacher, Bess Grimm, but the couple had little more than a year together before he died from a digestive disorder.
Harold, a student at Northland College at the time of his father's death, eventually married the extraordinary Marjorie Fisher, an energetic and foresighted preservationist who took great care to collect and preserve her late father-in-law's belongings. Her collection can now be seen at the Raspberry lighthouse, now restored to its appearance during the Benton family's time there.
Bess, meanwhile, returned to academia, studying for a while at the University of Minnesota. Eventually she landed a post teaching English and German at Superior Normal School, now the University of Wisconsin at Superior. She held on to the Benton home in Bayfield, however, and spent summers there until her death in 1968.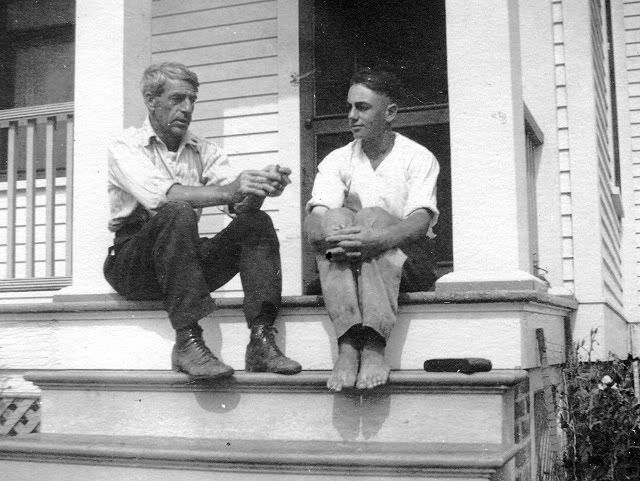 Lee and Harold Benton at the Raspberry Island Lighthouse, 1922