Just because we live by the world's largest lake, that doesn't mean that a little plastic pool is beneath notice…. or unworthy of an argument with your sister.
Ernestine cools her feet after a walk on a warm day:

Mary says, "That looks like fun."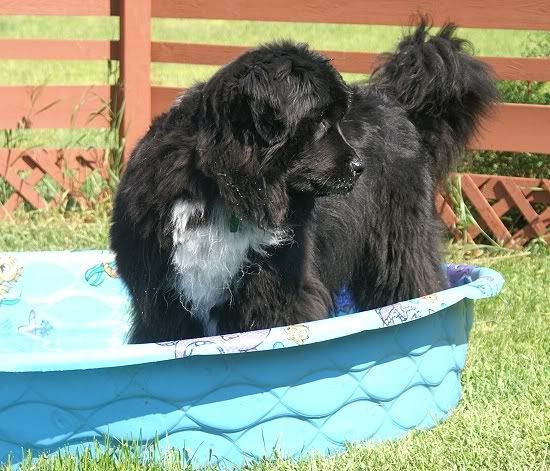 "Hey," says Ernestine, "That's my water, not yours!"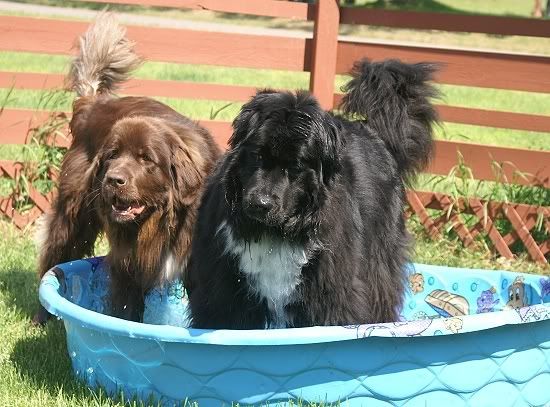 Time for some serious discussion…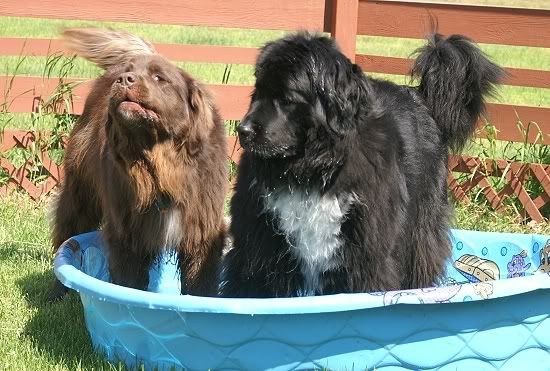 "Are you even listening to me?"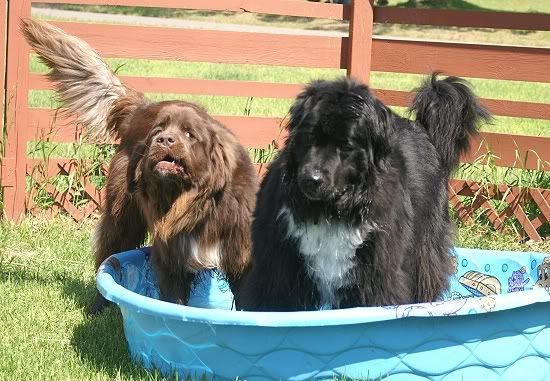 "Get out of my pool, now!"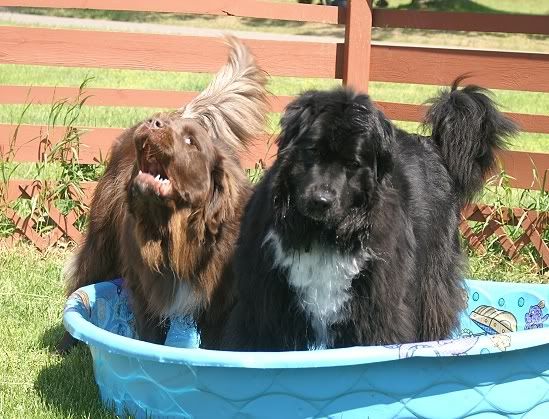 "La la la la la -- do I hear somebody saying something?" asks Mary. "No, can't hear a thing."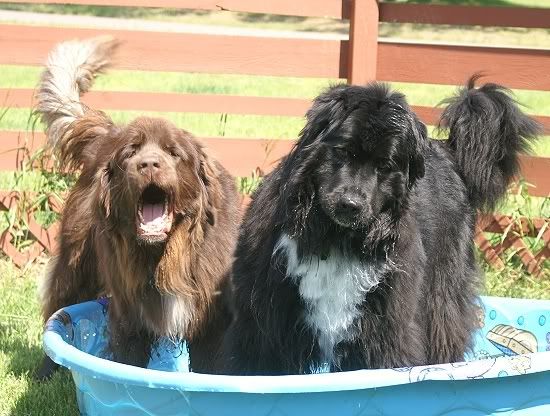 And lest anyone worry, a minute later, they were both sharing the pool peacefully. That's my girls!