Bayfield County Press, July 14, 1905
It is said that hereafter government vessels only will be allowed to land at Devils Island. Owners of boats are being notified that they must avoid this island in the future. The government has possession of the island and wishes to preserve the property in good shape. Tourists have been committing various depredations, and it is thought to interrupt and prevent this that the new mandate is issued. The government purchased Devils Island several years ago to be used for lighthouse purposes.
Well, the good news is that Devils Island is open to the public these days. The bad news is that it is harder to access than it used to be, ever since the National Lakeshore management made the decision a couple of years ago to eliminate the traditional cleats on the rock landing, meaning you can't tie a boat there anymore. (To be precise, the NPS did not remove the cleats, they just decided not to replace them in the spring, as had been the practice at least since the days of President Coolidge's visit.)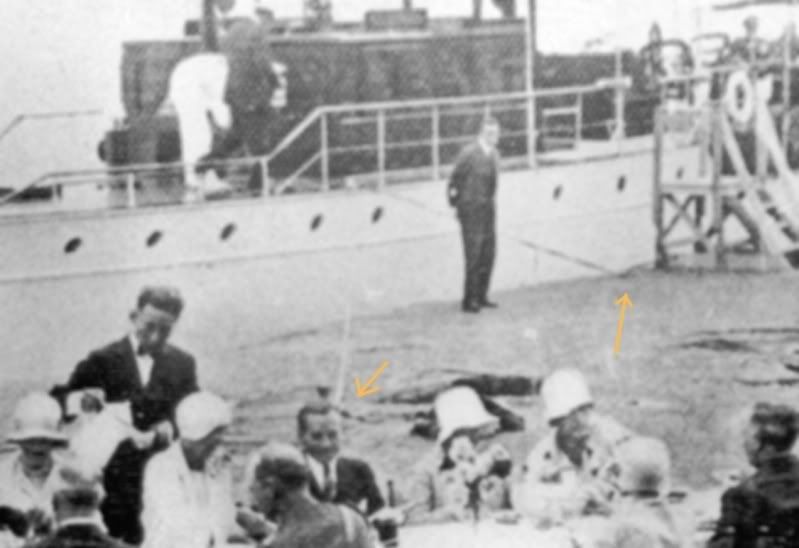 August 22, 1928- the President's party has lunch on the rocks at Devils Island.